Distributor Library Downloads – Images, Videos, and Sales Materials.
Our distributor library offers a range of supporting materials to our distributors. This content is being continually updated so please check back often. See below to view available information and content within each category. If you have any recommendations for other materials you would like us to add to these sections, please let us know.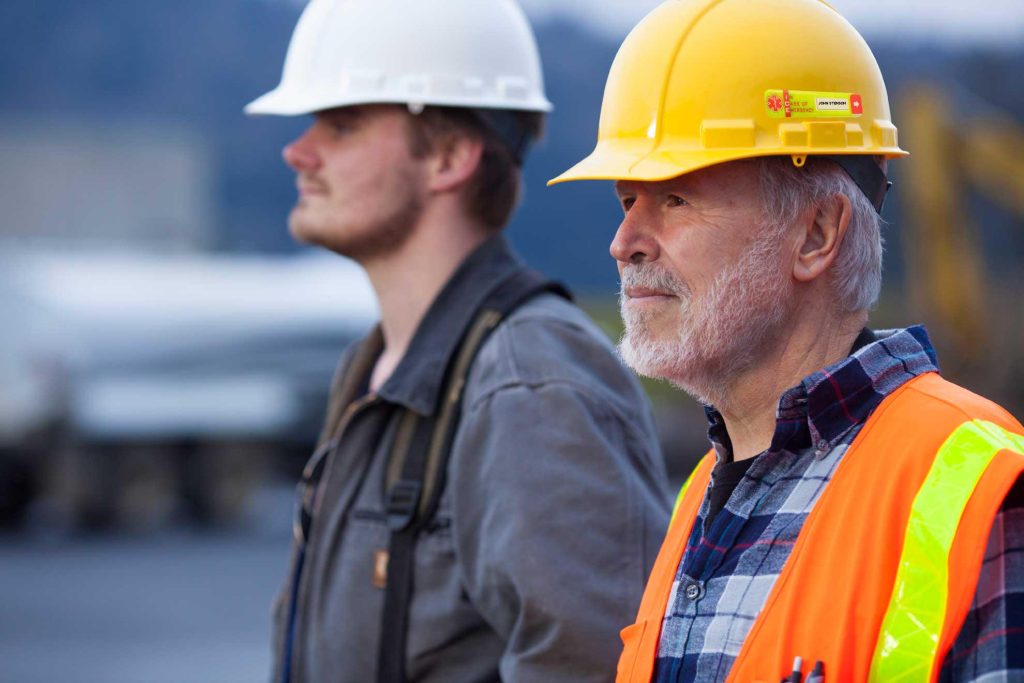 Distributor Training Video
This video hosted by Treive Nicholas, Vital ID director for sales & marketing (Europe). This video covers our company history, product information and frequently asked questions. SEE BELOW for video sections / run time.
Video Play Sequence
Introduction (0.00 – 1.00)
Our History (1.00 – 4.10)
Product Info. (4.10-14.60)
FAQ's (14.60 – 17.06)
We Want To Help (17.06 – 17.50)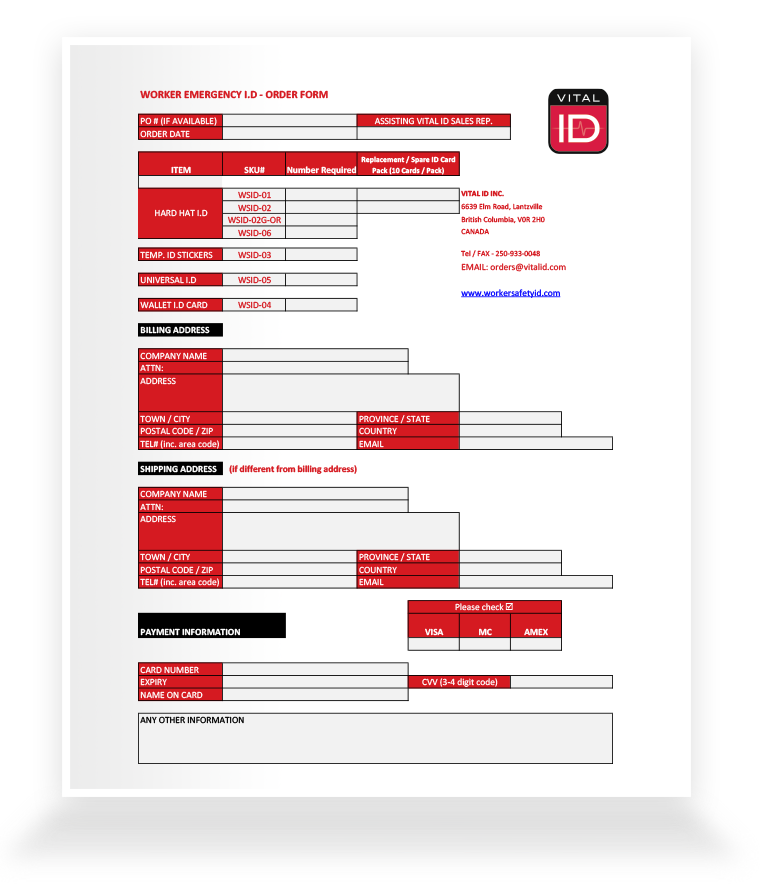 WORKER EMERGENCY I.D. - TECHNICAL STATEMENT
Order Worker ID products using our secure checkout, online form request, or download the order form for orders via email (orders@vitalid.com).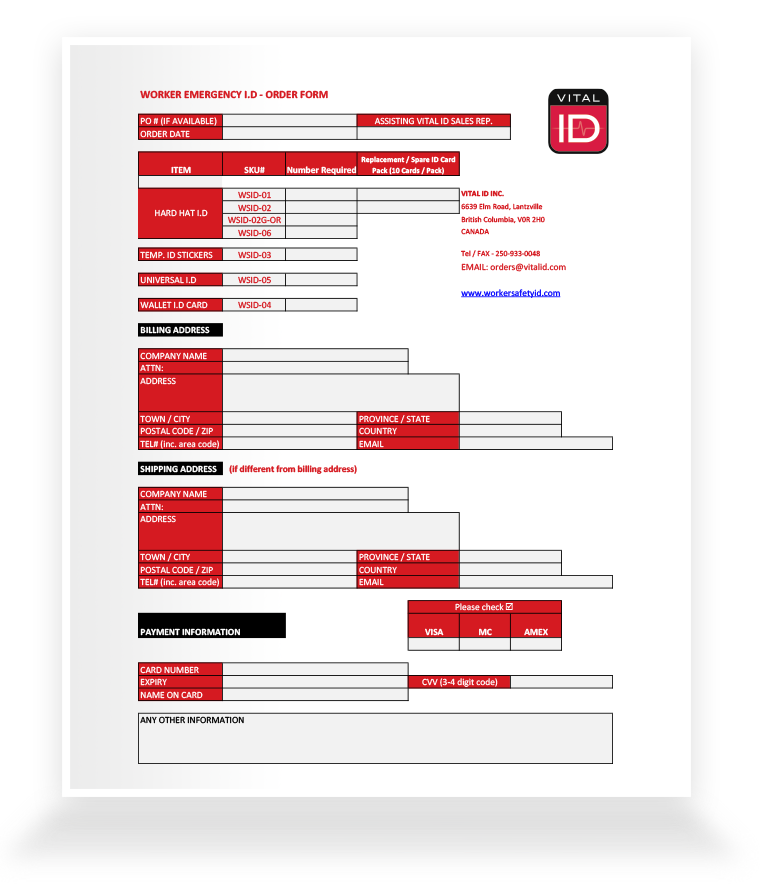 WORKER EMERGENCY I.D. - TECHNICAL STATEMENT
A technical statement covering issues of water resistance, use of helmet-safe adhesives and electrical conductivity.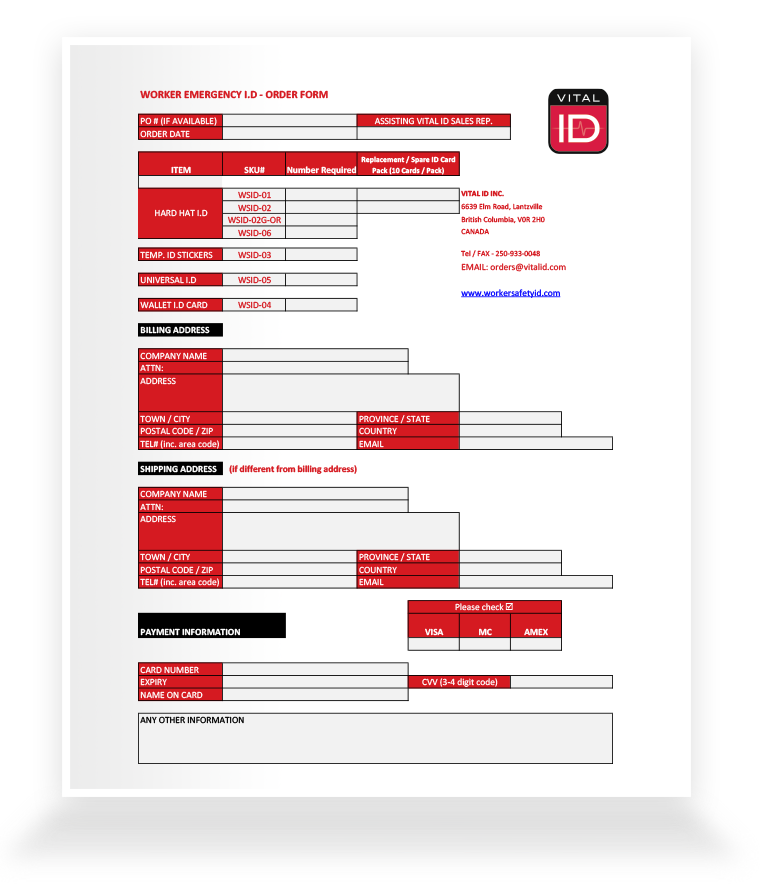 WORKER EMERGENCY I.D. - FAQ's
A list of frequently asked questions, useful when presenting the concept / importance of Worker ID to new customers.
Vital ID Simple. Effective.


Secure
We are focused on building a long-term, sustainable business.